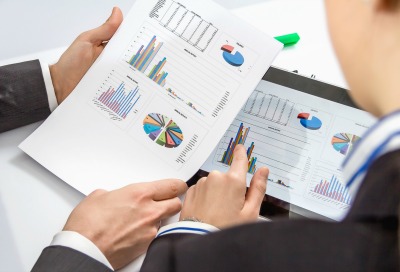 I started Indian River Financial Group with the firm belief that, as an independent Registered Investment Advisor (RIA), I could offer a superior advisory experience by providing unbiased, conflict-free advice in a client-first relationship. When compared with the mega-brokerage firms, Indian River may be small; however, that affords my clients two distinct and very important advantages: We can provide each of our clients with the level of high-touch attention and service they deserve and expect; and we can develop the kind of deep relationships that inspire trust and confidence. Our fee-based approach ensures that the clients of Indian River Financial Group receive unbiased advice and recommendations, designed with only their best interests in mind.
By partnering with some of the most renowned investment managers in the industry, Indian River can offer the same quality and choice of investment management options as our larger counterparts; however, because we can more narrowly focus on each of our individual client's specific needs, objectives, aspirations and risk profiles, they benefit from a truly customized approach to investment planning and portfolio construction rather than a cookie-cutter solution.
Established in 1991 and located in beautiful Boca Raton, Florida, Indian River Financial Group has built a solid reputation among professionals, executives, and retirees for its innovative financial and investment planning. Our clients find our straight-forward, practical approach that relies on decades of solid research and proven practices without all of the theory, jargon and hidden fees truly refreshing.
Pay it forward, our work with local charities.
Socially responsible corporations and businesses are important to each community. Working with local charities is one way that Indian River Financial Group helps to create a positive place to live and work in Boca Raton and Deerfield Beach. To learn more about our social contributions, please click here.
To learn more about our social contributions, please click here.