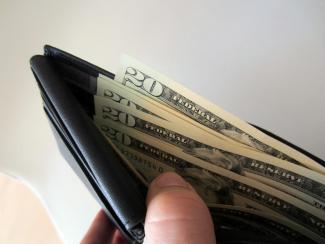 Better Money Habits to Start in 2018
The start of a new year on the calendar gives you a chance to get several things organized in your life. Some choose to clear out the clutter in their homes, improve their career prospects, or improve their overall health. For many, 2018 can bring a better financial outlook if they take smart steps to develop better habits with their money. If you want to improve your financial health in 2018, here are some good money habits that will help you get started on the right foot.
Saving
If you are not already saving, you need to start. In fact, Bankrate pins savings as the number-one item to focus on each new year. You can start by setting realistic savings goals for yourself. Sometimes, the best path to better savings is cutting down on debt. Credit cards represent a serious point of debt for Americans, with the average household having an average of $5,700 per person in credit card debt.
From there, learn to decipher the differences between your needs and wants. Pay with cash whenever you possibly can, avoiding taking on risky credit. Use coupons to save on everyday items, and pack lunches and snacks for work to cut down on useless spending. You can also enjoy impressive savings by planning out meals and sticking to a strict grocery list.
Budgeting
CNBC notes that you can get a fresh start in 2018 by getting your budget in shape for the year. You should be tracking your expenses by saving all of your receipts, credit card statements, and notes. This will help you narrow down where your little expenses are being spent. There are multiple apps available for mobile devices that can help you track and maintain a budget.
Build your budget early and review it daily to ensure that you are staying on-track with your budget. Be realistic with your income by making conservative decisions with your money. Assume your expenses will be higher than anticipated and negotiate your bills.
Increasing Income
Finally, you should take time to invest in yourself and your future by doing anything you can to increase your income. This does not necessarily mean getting a raise at work or taking on a second job, but rather, ensuring that your money works harder for you. Set up automatic withdrawals from your checking accounts and paychecks into a savings account and/or 401(k). Take the time to sit down and plan for your retirement. Meet with your financial advisor to go over your asset allocation, and regularly monitor your net worth in the process. Most importantly, try to save 10% of each paycheck for a rainy day.
2018 is a whole new year, and now you have a chance to improve upon the manner in which you handle your finances. Following these simple steps, you can enhance your money habits in the year to come. If needed, consult your financial advisor for help in establishing a budget and keeping track of your investments and asset allocation.
For assistance in adjusting your plan or strategy for the new year, call your advisor at Indian River Financials.